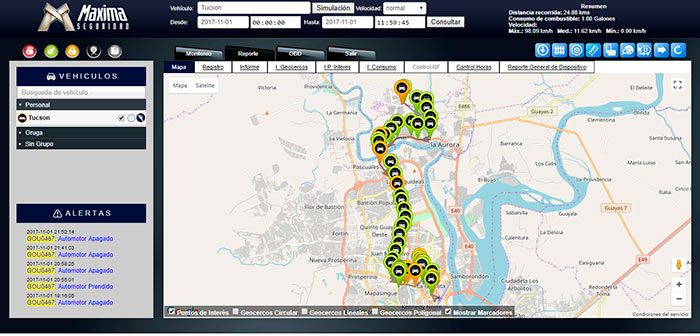 Technologies:
Web Development, Google Map API, NodeJs, Php y PostgreSQL.
Finder was created for Máxima Seguridad, an Ecuadorean company located in Cuenca city with national representatives and dealers; this project started about 10 years ago with the implementation of a desktop application; the market demands set the urgent need for modernization, Dkbyte developed a new web application, to streamline commercialization and easy delivery of the different tracking options and reduce implementation costs and support.
Now Máxima Seguridad's customers and users access a dedicated portal from the comfort of their office or home through the web or a phone App and, in real time monitor their vehicles or fleet thanks to GPS (Geographical Positioning System) and GIS (Geographical Information Systems) technologies and the different tracking devices supported.