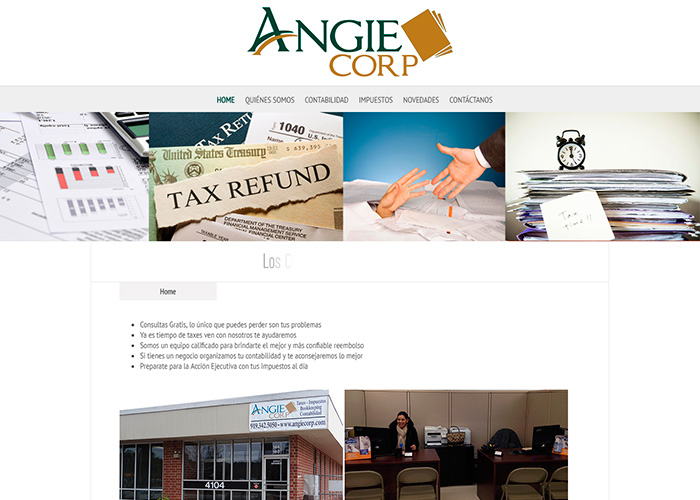 Development :
Logo design and website development.
AngieCorp a company born in 2006 to provide services to the Hispanic community and in their language, with over 15 years experience working on taxes and accounting always with advanced technology have gotten great acceptance in the triangle and the Hispanic community.
Dkbyte design their logo and created their corporate website with a description of their services and contact information.